---
Sobre la Obra
Ana es despreciada por sus amigos por no estar a la moda y no estar a la vanguardia tecnológicamente. Por las noches, Ana sueña que un monstruo consumista ataca sus reliquias familiares. Para defenderse, ella se convierte en Super Ana, batallando el monstruo con una rápida lección que salvará los tesoros de su familia y el planeta entero.
---
Dramaturga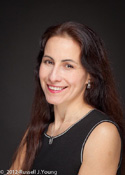 Olga Sánchez se desempeñó como Directora Artística de Milagro,la principal organización en el NW de artes y cultura latina del 2003 hasta 2015. Una actriz, directora, escritora y educadora originaria de Nueva York, obtuvo su licenciatura en Teatro de Hunter College. Olga tiene una maestría en Desarrollo Humano de Pacific Oaks Colegio NW, con especialización en Desarrollo Bicultural. En NYC, Olga sirvió como directora co-artístico del teatro del Pueblo, y en Seattle como Director Artístico de Seattle Teatro Latino, para el que escribió y dirigió varias piezas que celebran la belleza del patrimonio cultural latino, incluyendo RETRATOS LINDOS un espectáculo para niños bilingües que recorrió las escuelas primarias y bibliotecas de Washington. Miembro fundadora del grupo de escritores Los Porteños, ella contibuye regularmente con una columna sobre artes y la cultura latinas locales para El Hispanic News. Sus escritos han sido publicados por Elektrik Milk Bath Press, Rio Grande Pulse y Proyectos de la Rain City Project. El otoño pasado, ella co-escribió ¡O ROMEO !, una producción ganadora Premio Drammy por el logro excepcional en Trabajo Colaborativo, en el que Shakespeare se reúne a el Día de los Muertos.
---
Director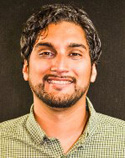 Ajai Terrazas Tripathi, originario de Corvallis, Oregon, sacó su Bachiller en Teatro en la Oregon State University. Ajai ha dirigido, y producido Stories of Discrimination, dos obras originales: The Death Rattle y The Anti-Bullying Project, las cuales fueron basadas en historias de la vida real. Este es su sétimo año con la compañía de giras de Milagro como intérprete y tallerista. Como parte de su trabajo con Milagro, Ajai redacta aplicaciones para recibir fondos, y es asistente en las áreas de desarrollo, publicidad y producción para los programas de giras y educación de Milagro, donde además asiste en el desarrollo de materiales curriculares y actividades de compromiso con la comunidad. Ajai también es un dramaturgo y recientemente escribió y dirigió la obra en gira Sueños de Fútbol, y ha actuado en las obras FRIDA, un retablo, B'aktun 13, Duende de Lorca, Cuéntame Coyote, Searching for Aztlán, y Broken Promises.